Farmer's Market / Garden Center
Farmer's Market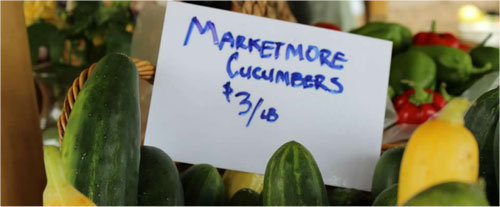 South Fulton farmer's market is held every Wednesday in City of South Fulton location. We are open seasonally during the year.
Seasonal Produce is harvested fresh from the farm on market days. Purchase fruits, vegetables, herb and flowers at South Fulton farmer's market. South Fulton farmer's market accepts cash, credit, debit and EBT. EBT customers may double their value for produce through Wholesome Wave Georgia. Taste the difference of our naturally good, locally grown food! Meet your farmers and your neighbors, and enjoy chef demonstrations and food samples at the market!
Garden Center
We're Your Green Industry Partner
South Fulton Landscape Garden Center is a wholesale, nursery, landscape supplies products, and Sod grass, for green industry professionals in the Metro Atlanta. We are committed to becoming the distributor of choice for landscape, and turf care professionals.
We're Dedicated to Your Success
In addition to a vast array of product lines, South Fulton Garden Center also has a team unsurpassed in knowledge and expertise. We can meet almost any need, and we strive every day to exceed our customers' expectations. With the highest level of efficiency, we can even direct ship or deliver your products right to the job site.
We're Always Willing to Go the Extra Mile
South Fulton Garden Center also offers additional related services that support your core business through the Partners Program and Business Solutions. Take advantage of superior pricing, earn points on every purchase.
With an extensive line of turf and landscape supplies, that South Fulton Garden Center offers, we can provide you with what you need to operate your landscape business professionally and profitably.